About
StoryFest: International Storytelling Festival Singapore showcases the best of storytelling from Singapore and around the world.
Presented by The Storytelling Centre Limited and The Arts House, the festival features a variety of performances including family and adult audience shows, workshops and local commissions – a Young Storytellers Mentorship Project Graduation Showcase and Stories for Change showcasing key storytelling and spoken word organisations.
2017 will mark our first edition.
Festival Organiser
The Storytelling Centre Limited is a non-profit organisation based in Singapore. Our core mission is to foster and advance the art of storytelling through performances, collaborations, artistic exchanges, mentorships, training and community outreach.
The Storytelling Centre Limited firmly believes that stories are storehouses of Singapore's unique multidimensional legacy. The oral traditions of folktales, mythology, legends and fables are avenues for preserving, showcasing and developing Singapore's rich and diverse heritage. Our focus is on ensuring the sustainability of the art form by nurturing emerging Young Storytellers.
Flagship programmes:
StoryFest: International Storytelling Festival Singapore
World Storytelling Day Singapore
Festival Team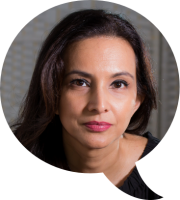 Creative Producer
Kamini Ramachandran
A pioneer in the field of storytelling in Asia, Kamini is a fellow of the Royal Society of Arts with a Bachelor's degree in English Language & Literature (Hons) from the University of Reading (UK) and a Master's degree in Arts Pedagogy & Practice from Goldsmith's, University of London (UK).
A respected artist educator Kamini is a specialist storytelling lecturer for tertiary level programmes. She founded the non-profit organisation The Storytelling Centre Limited to advance the art of storytelling. She is passionate about the nurturing of emerging artists and established the Young Storytellers Mentorship Programme.
She is the creative force behind MoonShadow Stories, which spearheaded performance storytelling for adult audiences in Singapore and has produced World Storytelling Day in Singapore since 2005.
She has been featured at the Scottish International Storytelling Festival, Federation of European Storytelling Conference, Festivale Internazionale di Storytelling Roma in Italy, Festival at the Edge in England, Alden Biesen International Storytelling Festival in Belgium, Beyond the Border International Storytelling Festival in Wales, Sharjah International Storytelling Festival UAE, Sydney International Storytelling Conference, Chennai International Storytelling Festival, Georgetown Festival in Penang and more.
Described as "Singapore's most mesmerising storyteller" by Professor Tommy Koh at the International Summit of the Book, she is one of today's most unique voices in storytelling.
Message from the Creative Producer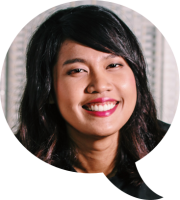 Festival Manager
Safiah Sulaiman
Passionate in working with art forms of all kinds and with different communities, Safiah has worked with schools, statutory boards, foundations and corporations in developing arts exposure programmes, and fostering partnerships with clients such as the National Arts Council, Ministry of Community, Youth and Sports, and the Ministry of Education. She has been working in festivals in Singapore and abroad, and her prior professional work experiences apart from festival management include being the Education and Outreach Executive in one of the major theatre companies in Singapore, The Necessary Stage. Safiah was part of National Arts Council's Youth Arts Overseas Attachment Programme as Curatorial Assistant for Next Wave Festival (Melbourne), and was also part of Skammdegi Festival 2015 – 2016 (Iceland). She is currently doing her Masters of Arts degree in Arts and Cultural Management in LASALLE College of the Arts, Singapore.
Safiah believes in social engagement and ground-up initiatives. She hopes to support the vision of the festival through her arts management training and varied experiences.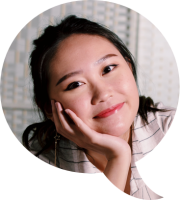 Production Coordinator
Brenda Lum
Brenda graduated from LASALLE College of the Arts with a Diploma in Technical and Production Management. She has a keen interest in stage managing and costuming in theatre and dance. She also enjoys learning other aspects of management and all kinds of artistic craftsmanship due to her curious nature. Her credits include Best of (His Story) by The Necessary Stage and M1 Contact Festival 2016.
She looks forward to being the Production Coordinator for the inaugural StoryFest.