Creative Producer's Message
The storyteller in the Malay language is the dispeller of worries or the soothsayer. In the old days stories were the gateway to understanding the universe around us and explained why the sky was high, how seasons came and went, and what happened to us when we died. The age of information has changed the way we receive knowledge and has affected how we communicate. Now, more than ever, people need stories to help us navigate the world we live in.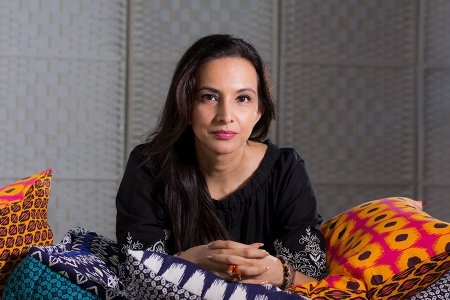 A storyteller ignites the imagination and allows the listener to create their own individual experiences. Folktales, myths and legends connect us to our cultural pasts. Storytelling activates our deeper listening skills.
The inaugural edition of StoryFest celebrates both the artistic practice of storytelling and its application in daily life. We premiere international storytellers Xanthe Gresham-Knight, Steve Killick and Jackie Kerin for the first time in Asia. The ancient Persian epic Shahnameh comes alive alongside Asian tales closer to home. Family audiences will be delighted by highly visual kamishibai story card performances for little ones. Our Singapore Showcase platforms a variety of storytelling organisations and their talented artists sharing tales from the oral tradition, spoken word, monologues and personal stories.
For the first time we have created a special platform for emerging young storytellers to highlight the importance of nurturing future artists to ensure sustainability of the art of storytelling. Come listen to A Tapestry of Tales and support our young talents on their artistic journey.
StoryFest features professional development workshops to hone your skills. Learn to create your own visual set of story cards based on an ancient Japanese technique and explore audience participation through found objects. Understand how storytelling plays a vital role in emotional literacy for children and explore personal stories through playback theatre.
Stories for Change celebrates the ideas contained within every story that have the power to transform, transport and transfix. Stories can change minds, impact on emotions and motivate listeners towards change. Be part of StoryFest and ignite your imagination!
It is my hope that every listener will be touched by a story and in turn touch someone else's life.
Three apples fell from the skies. One for the Storyteller, one for you, and one for he who truly listened
– old Armenian folktale ending.
Kamini Ramachandran