Workshop
Storytelling through Found Objects
Incorporating audience participation and props within storytelling
Xanthe Gresham-Knight

(UK)
Suitable for adult participants 16 years and above
Fri, 2 June 2017
4:30 – 6:00pm
Living Room, The Arts House (Map)
$20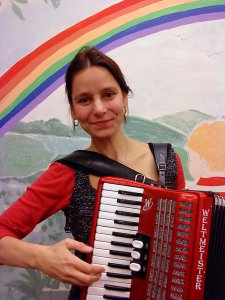 Recommended for:
professional and aspiring storytellers
teachers and educators
anyone who is looking for a platform for community dialogue
All arts are brothers, each is a light to the other.
We use stories when we recount our day, tell a joke or describe a new friend, but sometimes, professional or not, it can be daunting to tell to an audience.
A story tells the teller. You are part of the audience. Participation, letting children or adults enact bits of the story, breaks down the fourth wall so carefully erected in theatre, releasing humour and humanity. It is a chance for the unexpected, keeping each telling playful and unique. Preparing props can be a great panacea for nerves and also refreshes a story you have told a thousand times.
The workshop will explore participation in all types of story; call and response moments, rhythmic cumulative stories, dressing up in folktales and epics. There will be a chance to use found objects to meditate on a story you love, to see it from a new angle.
Next
A Tapestry of Tales