About
StoryFest: International Storytelling Festival Singapore showcases the best of storytelling from Singapore and around the world.
Fri – Sun, 1 – 3 June 2018
The Arts House, Singapore
Presented by The Storytelling Centre Limited and The Arts House, the festival features a variety of performances including family and adult audience shows, workshops and local commissions – the Young Storytellers Showcase A Caravan of Stories platforming emerging talents and The Singapore Showcase Be Legendary featuring key storytelling and spoken word organisations.
The festival celebrates the spirit of #BeLegendary with free community engagement activities like Story Cloth Making and the Story House that encourage listening, conversations and story sharing.
2018 marks the second edition.
2017 Edition: Stories for Change
Festival Organiser
The Storytelling Centre Limited is a non-profit organisation based in Singapore. Our core mission is to foster and advance the art of storytelling through performances, collaborations, artistic exchanges, mentorships, training and community outreach.
The Storytelling Centre Limited firmly believes that stories are storehouses of Singapore's unique multidimensional legacy. The oral traditions of folktales, mythology, legends and fables are avenues for preserving, showcasing and developing Singapore's rich and diverse heritage. Our focus is on ensuring the sustainability of the art form by nurturing emerging Young Storytellers.
Flagship programmes:
StoryFest: International Storytelling Festival Singapore
World Storytelling Day Singapore
Festival Team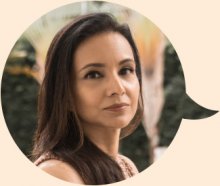 Creative Producer
Kamini Ramachandran
A pioneer in the field of storytelling in Asia, Kamini is a fellow of the Royal Society of Arts with a Bachelor's degree in English Language & Literature (Hons) from the University of Reading (UK) and a Master's degree in Arts Pedagogy & Practice from Goldsmith's, University of London (UK).
A respected artist educator Kamini is a specialist storytelling lecturer for tertiary level programmes. She founded the non-profit organisation The Storytelling Centre Limited to advance the art of storytelling. She is passionate about the nurturing of emerging artists and established the Young Storytellers Mentorship Programme.
She is the creative force behind MoonShadow Stories, which spearheaded performance storytelling for adult audiences in Singapore and has produced World Storytelling Day in Singapore since 2005.
She has been featured twice at the Scottish International Storytelling Festival, Federation of European Storytelling Conference, Festivale Internazionale di Storytelling Roma in Italy, Festival at the Edge in England, Alden Biesen International Storytelling Festival in Belgium, Beyond the Border International Storytelling Festival in Wales, Sharjah International Storytelling Festival UAE, Hans Christian Andersen International Storytelling Festival in Denmark, Sydney International Storytelling Conference, Chennai International Storytelling Festival, Georgetown Festival in Penang and more.
Kamini was commissioned by the Singapore International Festival of Arts (SIFA) to produce a site-specific storytelling experience, The Hidden, as part of the Monuments Series. Described as "Singapore's most mesmerising storyteller" by Professor Tommy Koh at the International Summit of the Book, she is one of today's most unique voices in storytelling.
Message from the Creative Producer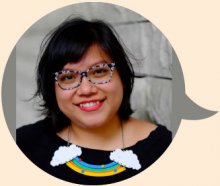 Festival Manager
Nur Khairiyah Ramli
Nur Khairiyah graduated from LASALLE College of The Arts majoring in Theatre Arts. An independent producer and project manager, she assisted in co-ordinating productions for the M1 Singapore Fringe Festival with The Necessary Stage from 2010–2012. She was then appointed as The Substation's Performing Arts Programme Manager from 2012–2015.
Khai also performs, tells stories, writes and directs short plays. In 2014 she started managing Hatch Theatrics and she has produced original plays in Singapore, Japan and Australia for the theatre collective. She is currently the Festival Manager for StoryFest 2018 and the Manager for Hatch Theatrics.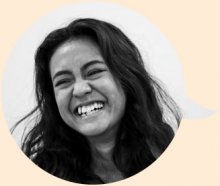 Production Coordinator
Khairina Khalid
Khairina Khalid graduated from Singapore Polytechnic with a Diploma in Applied Drama and Psychology. She was part of Teater Ekamatra's youth incubation programme MerEKA and has since been pursuing technical theatre. She is currently studying for her BA Arts Management and is an independent production coordinator.
Media Release