Performance • Adult Audience
A Caravan of Stories
Young Storytellers Showcase
Young Storytellers Mentorship Project
Sun, 3 June 2018
5:00 – 7:00pm (15-min Intermission)
Blue Room, The Arts House (Map)
$15
Recommended for adult audiences ages 15 and above
No admission for children below 12 years

TICKETS Selling Fast
The Young Storytellers Mentorship Project by The Storytelling Centre Limited supports the professional development of emerging talents in oral storytelling, highlight the importance of nurturing future artists to ensure sustainability of the art of storytelling.
A Caravan of Stories takes you to the desert plains and bazaars where tales were told for a thousand and one nights. Witty girls, a man who never lies, bloodthirsty robbers, an accused peddler and a magic horse will bewitch and beguile you!
Presenting five youths sharing their passion and talents for storytelling.
JEREMY LEONG – The Honest Man (Middle East)
Ali was known far and wide as a man who never told a lie. The King heard of this honest man but did not believe it to be true. Ali was summoned to the royal palace where he was given a task… to lie to the Queen about the King! What will Ali do? Lie through his teeth to save his skin, or stay steadfast to the truth? Find out in this comedic retelling of a humorous tale with live musical accompaniment by Desiree Orien Tay.
ANDREA ALINGALAN – The Wicked Girl (Turkey)
A clever and beautiful slave girl heads out in search of a spare oil lamp to bring back to her owner's home, but finds herself caught up in an exciting adventure instead. She meets a handsome trader whom she tricks and steals from. Each night she toys and teases with him and the furious man vows to drink her blood in vengeance!
KHYAN KOTAK – The Kabuliwala (India)
Inspired by Rabindranath Tagore's short story this is a tale of a peddler from Kabul who sells his wares to eke out a living. In the course of his work he befriends a little girl, Mini, and dotes on her like his own daughter. Time passes and the Kabuliwala is jailed for an incident. It is now Mini's wedding day, and he is released. Will their friendship stand the test of time?
DAISY MITCHELL – The Magic Horse (Persia)
The Sultan is gifted a magic horse that can fly great distances. In return for this gift he pledges his daughter, the Princess, to the maker of the horse. Outraged at his father's act, the Prince steals the horse to save his sister! But the horse leads the Prince to strange lands and a tale of kidnap, love, revenge and much flying ensues.
FAHIM MURSHED – The Thief & The Cunning Bride (Persia)
Roshan is no ordinary woman … widowed at an early stage in her marriage and forced to remarry a stranger, she finds herself in the company of a persistent thief. The thief only wants to rob and steal but each time his attempts are foiled by cunning Roshan. In a fit of fury he traps her, but will this be the end for our heroine?
Notes
PHOTOGRAPHY & VIDEO RECORDING RULES:
Unauthorized video and audio recording is not permitted for this event.
Photography without flash and without disrupting the artists/event is permitted within reason.
ADMITTANCE RULES:
All patrons are required to purchase tickets for admission.
Admission is subject to proof of tickets purchased.
Latecomers advisory: All latecomers must wait for suitable cue for seating.
No refunds, no exchange of tickets.
Young Storytellers Mentorship Project
Andrea Alingalan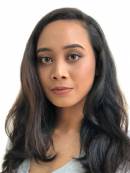 A graduate from the Diploma in Performance course and a current student of the BA (hons) Musical Theatre course at LASALLE College of the Arts, Andrea has been pursuing her dreams to become a triple-threat performer for almost five years now. She has performed in Shakespeare's Henry V and played the role of Senator Fipp in her most recent musical, Urinetown. Andrea has acted for television in Zero Calling, Rojak, and the telemovie RISE. She loves sharing the arts with children and has worked with The Amazing Toy Box and she enjoys teaching music and movement at Kindermusik.
Daisy Mitchell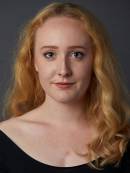 Daisy has always had a knack for theatre. She studied in the School Of The Arts (SOTA) for four years, where she majored in Theatre. A recent graduate from the Diploma in Performance course at LASALLE College of the Arts, Daisy is also an Associate Young Storyteller at The Storytelling Centre Ltd. Her storytelling credits include The Hidden (dir. Kamini Ramachandran) for SIFA 2018, Terrific Tales at The Artground, and House Party at The Arts House. Some of her performing credits include Zhu Di in Furthest North Deepest South, Rachel Corrie in Let Me Stand Alone and Casca in Julius Caesar.
Fahim Murshed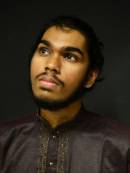 At the age of nine Fahim discovered he could save himself from his mother's beatings by making her laugh instead. It was at this moment he set his heart on becoming a performer. He found his passion for theatre doing improvisation and moved onto plays and musicals in secondary school. Fahim has been part of many productions, from drama productions at Anglo Chinese School to an amateur theatre collective called The Callbacks. He is currently pursuing his studies in performance at LASALLE. He looks forward to working with all the creative people he admired while growing up.
Jeremy Leong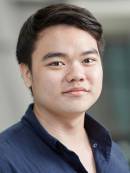 A graduate from LASALLE College of the Arts, Jeremy is a trained actor, storyteller and puppeteer. Jeremy's storytelling credits include SIFA 2018 commission The Hidden (dir. Kamini Ramachandran), and Terrific Tales, a weekly storytelling performance held at The Artground. His stage credits include The Greatest Treasure in the World (dir. Peggy Ferroa), a National Museum Singapore commission as part of the British Museum exhibition and WonderWords (dir. Daniel Jenkins), a children's school touring show. Jeremy Leong is also an Associate Young Storyteller at The Storytelling Centre Limited.
Khyan Kotak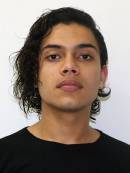 Khyan is an aspiring performing artist, currently in the process of completing his Diploma in Performance at LASALLE College of the Arts. He wrote and directed his first amateur play at the age of fourteen based on a family drama set during World War 1. He is a skilled pianist, trained at the Mehli Mehta Music Foundation in India headed by Zubin Mehta, the music director of the Israeli Philharmonic Orchestra. His recent storytelling performance was for Senses, a musical theatre dinner event as part of ARTWALK Little India 2018.

Purchase Tickets Selling Fast ← All Programmes / ← Calendar