Performance • Adult Audience
Be Legendary
The Singapore Showcase
Method Productions

,

Story Slam SG

,

Improv Asia

,

Storytelling Association (Singapore)

,

Safe Space Stories
Sat, 2 June 2018
5:00 – 7:00pm (15 mins intermission)
Blue Room, The Arts House (Map)
$20
Advisory (Some Mature Content)
Recommended for adult audiences ages 16 and above
No admission for those below 15 years
Be Legendary celebrates this year's festival theme by showcasing key storytelling and spoken word organisations from Singapore. Listen to stories from the oral tradition by members of the Storytelling Association (Singapore), spoken word performances by Method Productions, personal narratives from Story Slam Singapore, improvised tales from Improv Asia and true stories by Safe Space Stories.
Stories inspire us to become heroes and heroines. Come and listen to tales both old and new, yet strange and true!
METHOD PRODUCTIONS
KAMIL HAQUE – The Legendary Storyweaver
Kamil guides the audience through eight different narratives. Along the way, he will weave in stories and characters of his own inspired by themed, true and anonymous secrets sourced from the audience.
RAYANNA DIBS – Roadmap to Life / People, Places & Things
No cash, no phone, no passport and nowhere to stay / Addicted to acting - If not in character, are we really there?
LAURA SCHUSTER – Family Secrets / Brandy
How to let go of your dead mother / How not to go crazy!
STORY SLAM SINGAPORE
ARTUR AKHMETZYANOV – How I Lost and Found my True Love
Sometimes you have to lose your love to discover your true love.
STEPHANIE DOGFOOT – The House with the Flowers on the Gate
A true account of being evicted and the power of solidarity in friendship.
IMPROV ASIA
LIAU YUN QING – A Story That Can Only Be Told Once
A child is born and we get to decide what happens in this story.
STORYTELLING ASSOCIATION (SINGAPORE)
NANDINI NAGPAL – Abu Katrina
A Jewish folktale of a lazy man and how his wife finally got him to work.
HELEN TAN – The Crystal Heart
A poignant Vietnamese legend of love and heartbreak and an echoing song.
SAFE SPACE STORIES
PAUL ROZARIO-FALCONE – In Search of A Story
A writer goes seeking for a story in the hopes of connecting with it.
Notes
PHOTOGRAPHY & VIDEO RECORDING RULES:
Unauthorized video and audio recording is not permitted for this event.
Photography without flash and without disrupting the artists/event is permitted within reason.
ADMITTANCE RULES:
All patrons are required to purchase tickets for admission.
Admission is subject to proof of tickets purchased.
Latecomers advisory: All latecomers must wait for suitable cue for seating.
No refunds, no exchange of tickets.
Method Productions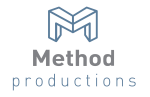 Rayanna Dibs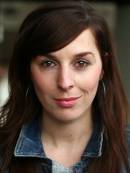 Rayanna is a British actress currently working in Singapore. Most recently she appeared in That's the Story of My Life by Method Productions. She has previously played leading stage roles in London, Edinburgh Fringe, and the U.S. Her recent film credits include Kelvin Tong's latest feature, and the award winning films Our Little Haven, Father, Orchid and Between The Divide.
Laura Schuster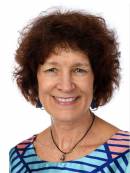 An educator, Laura is also a theatre and dance enthusiast. A certified Laban Movement Analyst she teaches at the Singapore American School. An acting member of Tapestry Playback Theatre she also hosts a monthly play reading group. Laura lived in Indonesia for twenty two years and has been in Singapore for the last twelve. She has been out of the US longer than she has been in it and considers that an adventure and a blessing.
Kamil Haque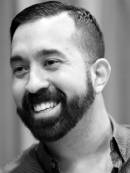 Kamil is the artistic director of Haque Centre of Acting & Creativity, Singapore's first professional acting studio and of Method Productions, a presenting production house. He has coached actors appearing in Hollywood films, as well as international and local TV. An award-winning actor, his theatre credits include Story Slam Singapore Grand Slam, Bengal Tiger at the Baghdad Zoo and Asleep & Him. His film credits Ketetapan, That Loving Feeling and A Better Place Than This, have all appeared in international film festivals.
Story Slam SG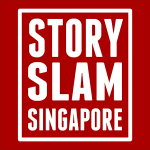 Artur Akhmetzyanov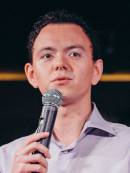 Artur is Singapore's only Russian comedian. He was named one of the top open mic comedians at Singapore Comedy Fringe 2017, and has opened for the likes of Brandon Burns, Wil Sylvince, Joe Machi, Ro Campbell, and Aidan Killian. He mixes personal storytelling with smart and surreal jokes.
Stephanie Dogfoot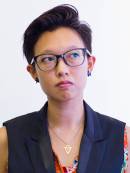 Described as "a right-on wordsmith and master of comic poignancy" by Sabotage Reviews, Stephanie is an award-winning writer, performer, educator and qualified lawyer. Co-organizer of Story Slam SG and founder of poetry open mic night, Spoke and Bird, she also performs stand-up comedy and burlesque. Her first solo spoken word show, Foreigner Go Home (With Me!) premiered at the Edinburgh Free Fringe Festival in 2012.
Improv Asia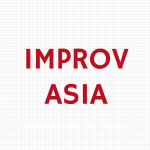 Liau Yun Qing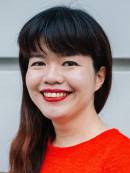 Yun Qing has been performing improv on stage since 2015. She currently stages shows regularly with Singapore's longest-running improv team Modern Schemers and musical improv team Les Musicables. Alongside her teams, she has performed internationally in Shanghai and Manila. Off stage, she runs Improv Asia with her two partners. Their goal is to bring the joy of improv into the corporate space and everyday life.
Storytelling Association (Singapore)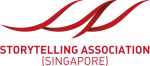 Nandini Nagpal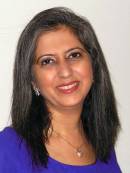 Nandini is a passionate storyteller who performs a broad range of stories for adults, teenagers and children. She uses storytelling extensively in her mindfulness program, Just-B. She is also a certified psychometric coach for executives. She has completed a Graduate Diploma in Applied Positive Psychology and the educator program with Mindful Schools.
Helen Tan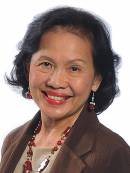 Helen has a love for music, drama and dance. She spent 42 years in education and has a Masters in Counselling and is currently a school counsellor. In her counselling sessions, she uses stories to heal, inspire and motivate her clients. She has told stories at school assemblies and enjoys telling stories to all ages, from pre-schoolers to adults.
Safe Space Stories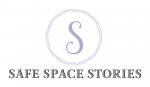 Paul Rozario-Falcone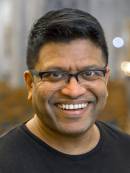 Paul is the founder of Safe Space Stories, a space dedicated to uncovering one's true creative voice. He co-founded the Singapore Literature Festival and the Second Saturdays literary reading series in New York, both of which are in their fourth year. He has written and co-written eight books of fiction, the last being 'Zheng He & the Treasure Fleet, 1405-1433: A modern-day traveller's guide from antiquity to the present'. A linguist, an avid traveller and absorber of stories, Paul has degrees from Oxford, London and New York in law, religious anthropology and publishing, respectively. He is a certified facilitator of the Amherst Writers & Artists method.
Paul created Safe Space Stories to help people tap into their innate creativity. Safe Space Stories uses the Amherst Writers & Artists (AWA) method, developed by writer Pat Schneider. In 2014 he attended AWA workshops in Brooklyn, organised by the New York Writers Coalition. Inspired by the method and the community growing around it, he continued taking part in the public workshops organised by NYWC. In 2016 he trained as a volunteer leader with NYWC and led his first workshop for a few months at The Lighthouse, a transitional housing facility for young men in the Bronx. He continues to lead NYWC workshops at libraries, schools, and community centres in the various neighbourhoods of New York City.
In 2017, Paul received certification from the AWA Foundation. It is a method he fully believes in, a method with positive effects he witnesses at every workshop he attends or leads. He is grateful to introduce people to this method and to journey with them as they find their true, creative selves through writing.