Public Activity
Dis/Connect: Digital Detox
Room to Read, The Big Story Tent, Origami Tales & My Story, My Art
22 – 23 June 2019
11:00am – 7:00pm
Gallery I, Ground Floor, The Arts House (Map)
Free with Registration
Recommended for ages 4 and above
Welcome to Dis/Connect: Digital Detox! A special space programmed as an antidote to the high dependency we have in staying connected via digital modes, rather than humane modes. These programmes are highly interactive and encourage conversation, the sharing of spoken stories and creation of visual stories. In an era of distractions and devices as well as tremendous dependency on screen-time, we hope to disrupt this habit by creating an exciting, inviting and non-threatening environment. This space aims to foster verbal communication, eye contact, listening skills and self-expression. The four programmes have been carefully curated to complement each other.
Room to Read
By Asiapac Books
A customised library of picture books displayed for browsing and reading aloud. A curated book display of selected books linked to the featured stories performed during the festival. 'Room to Read' is a special space to encourage book browsing and book reading, complementing the stories told during the Festival.
Register
The Big Story Tent
By Various Storytellers
Come inside The Big Story Tent and listen to our storytellers enchant and delight you with fairy tales and folktales from around the world. Start a conversation with a stranger and make new friends as you share your own stories. Get creative with our puppets and props in self-guided storytelling between families.
Register
Origami Tales
By Origami SG
Watch your story unfold as you explore origami techniques with our trained facilitator. A gentle introduction to parent-and-child bonding using paper craft and narratives. Make your favourite story puppets to take home as a memento of the Festival.
Register
My Story, My Art
By Daylight Creative Therapies
Tell your story through art! Guided by trained facilitators take part in a simple art making process and respond to your personal stories. Express yourself through mindful art making as your stories come alive visually.
Register
Notes
Photography & Video Recording Rules:
Unauthorised video and audio recording is not permitted for this event.
Photography without flash and without disrupting the artists/event is permitted within reason.
Admittance Rules:
All patrons are required to register for admission.
All children must be accompanied by an adult throughout.
All visitors must queue in an orderly manner and wait their turn to participate in the activities.
It is not advisable to bring bulky items or belongings for this programme due to the set-up of the space and the indoor setting.
Food and beverages are not permitted within this area.
Each facilitated activity session is limited to 20mins in order to allow others a chance to participate in the activity.
Safety is a priority - patrons who pose a threat to others safety or to the artwork, books, displays or structures will be asked to leave the activity.
StoryFest is not responsible for any loss or damages of belongings.
StoryFest is not responsible for any accident or personal injury occurring in or around this programme.
The schedules of facilitated sessions is subject to change at the discretion of the organiser. Full schedules are available at the respective registration pages.
Asiapac Books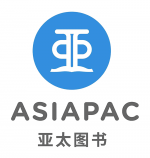 Established in 1983, Asiapac Books is Singapore's leading publisher of educational comics and illustrated books. Their books are focused on Asian culture, including folk tales, history, philosophy, art and literature. They use comics and illustrations to convey profound ideas in a simple manner. Readers worldwide have enjoyed the ease and pleasure of learning via light-hearted writing and fun illustrations.
Glamping Society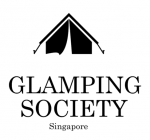 Glamping Society is Singapore's very first glamping service provider.​ Featured in various media sites, they are the first company to provide fully air-conditioned tents in Singapore. They currently pitch at East Coast Park Area G and at Punggol Container Park. Offering 4 different kinds of tents they ensure that guests receive the best treatment through their quality service. Make them your next vacation partner and luxuriate in a unique experience.
Origami SG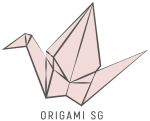 Origami SG started in 2016 with a vision to make origami accessible for new and experienced folders alike. Founded on a fascination for paper folding and a desire to design customised origami models, they conduct workshops for all ages. Origami SG expands upon the traditional art of Japanese culture by collaborating with artists to spread origami by creating customised gifts, cards and novelties for all occasions.
Daylight Creative Therapies

Daylight Creative Therapies consists of a team of credentialed arts psychotherapists and counsellors who provide client-centred therapeutic services and creative psychological interventions. They offer support for all ages as well as organisations and are experienced in diverse therapeutic modalities. Through art media and the creative process, they support clients by fostering self-awareness and empowerment to enhance the quality of their lives.