Workshop
The Doll Maker's Narrative
Rachel Yang

(Singapore)
Sat, 22 June 2019
11:00am – 1:00pm
Living Room, The Arts House (Map)
$25 (Inclusive of art materials and a soft sculpture doll to take home)
Adult participants above 18 years.
Doll making can have significant therapeutic value. In this workshop, attention is placed on the process of creation, development and reflection on the meaning of the doll and the stories within them. This fully experiential workshop supports participants in engaging in a sensory, cognitive and emotional journey of self-discovery.
Recommended:
Parents & Caregivers, Educators, Counselling & Therapy, Librarians, Storytellers & Spoken Word Practitioners, Corporate Sector, Leadership & Organisations, Youth Workers
Highlights:
Explore and work with a myriad of materials to create a soft sculptured doll
Develop a short story about your doll
Reflect on the process of the doll's creation and its personal meaning to you
Skills:
At the end of this session, participants will be able to:
Use doll making and narratives as a reflective process of art making
Gain deeper insights into their sense of self and their identity
All art materials will be provided and each participant will bring home their original soft sculpture doll.
Notes
Photography & Video Recording Rules:
Unauthorised video and audio recording is not permitted for this event.
Photography without flash and without disrupting the artists/event is permitted within reason.
Admittance Rules:
All patrons are required to purchase tickets for admission.
Admission is subject to proof of tickets purchased.
Latecomers advisory: All latecomers must wait for suitable cue for seating.
No refunds, no exchange of tickets.
Rachel Yang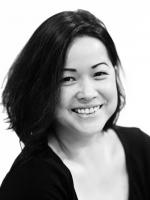 Rachel is a registered art therapist (AThR) with an MA Art Therapy (LASALLE), BA Graphic Design (Camberwell College of the Arts), certificate in developmental play therapy (CreateCatt) and is a certified SandPlay therapist (Expressive Therapies Institute of Australia). Currently president of Art Therapists' Association (Singapore) she is the managing partner of Daylight Creative Therapies. Her practice addresses complex trauma, attachment disorders, depression and anxiety, grief and loss, relational and self-esteem issues, emotional distress and anger.
She is passionate about engaging and fostering supportive therapeutic encounters that offer her client's opportunities to recognise their strengths and become empowered through their process of creative expression.
Since 2015, Rachel has mentored young women and children in developing and nurturing their strengths to creatively express themselves through mindful art processes that support development and enhance resilience and self-confidence. She is dedicated to working with the community to build stronger ties with others through art, play and creativity.
Her professional interests are focused on the expressive arts therapies, which include painting, writing, drawing, sewing, poetry, guided imagery, movement and music; these naturally lend themselves well to both her practitioner and artistic pursuits. She develops and facilitates staff self-care art therapy sessions to promote team-bonding and creative exploration. Rachel's practice is both culturally relevant and informed.