Adult Audience Performance
The Wings of Love:
The Young Storytellers Showcase
Charlotte Lau

,

Kira Lim

,

Athena Wee

,

Sharvesh Leatchmanan

,

Wang Shao Kai
Sat, 22 June 2019
5:00 – 7:00pm (15 mins Intermission)
Blue Room, The Arts House (Map)
$15
Recommended for adult audiences ages 16 and above. No admission below 15 years.
The Wings of Love transports you to the twisted and winding road of human emotions. Talking corpses, brave men and women, seductive beings, celestial fairies and secret lovers share their tales of passion, pain and problems. Open your heart to these age old tales and find love in its many guises.
Presenting five emerging artists sharing their passion and talents for storytelling.
The First Story (Tibet)
By Wang Shao Kai
A Tibetan transformation tale that recounts the journey of Dondrup who finally meets his master. However he has a task to complete and must ensure that he remains silent while carrying a magical corpse.
The Butterfly Lovers (China)
By Athena Wee
A young woman disguises herself to pursue a scholarly life. She meets a young man and they pledge their friendship. A tragic love story hailed as one of China's timeless classics, it continues to pull at heartstrings.
The Princess and the Fisherman (Vietnam)
By Charlotte Lau
There once lived a princess who did not wish to marry until she had seen all the wonders of her father's kingdom. But destiny brought her to a poor fisherman and all is not well… A Vietnamese origin tale of the lake that formed overnight.
Kandu: The Futility of Lust (India)
By Sharvesh Leatchmanan
The pious sage Kandu's meditation was disturbed by the divine beauty Pramlocha. He is besotted and spends years making love to her. Unaware of the time that has passed he wakes from his love stupor thinking that only one day has passed.
The Heavenly Maiden and the Woodcutter (Korea)
By Kira Lim
A woodcutter captures a celestial fairy and marries her. One day she escapes and takes her children with her to the heavens. The remorseful woodcutter is offered a chance to be reunited with his family… but with a catch.
Notes
Photography & Video Recording Rules:
Unauthorised video and audio recording is not permitted for this event.
Photography without flash and without disrupting the artists/event is permitted within reason.
Admittance Rules:
All patrons are required to purchase tickets for admission.
Admission is subject to proof of tickets purchased.
Latecomers advisory: All latecomers must wait for suitable cue for seating.
No refunds, no exchange of tickets.
Charlotte Lau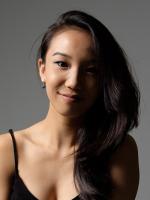 Charlotte has been on stage since the age of 8 and to this day she has been acting, singing and dancing in front of an audience. She has performed in a wide variety of shows, from immersive theatre productions such as Andsoforth's Alice in Wonderland and Tales of Grimmsneyland to storytelling for children at StoryFest 2018. She told stories to adult audiences during Storytelling Speed Dating for Goodman B-Sides. Recently she was part of a tandem storytelling roving experience for A Night of Terrifying Tales produced by Moonshadow Stories at The Arts House as part of TEXTURES 2019. To this day, Charlotte continues to find herself on stage as she studies for her Diploma in Performance at LASALLE.
Kira Lim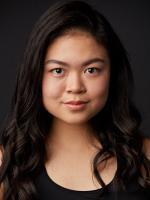 Kira has been singing since young. Under the tutelage of classical soprano Khor Ai Ming she attained a distinction in the Trinity Advanced Performance Certificate and hopes to pursue opera. She is trained in basic ballet, jazz, tap and contemporary dance and is a recent graduate of Diploma in Performance at LASALLE. She enjoys storytelling for children and letting their imaginations fly. Some of her notable performances include Mass of The Children and New York Sounds of Summer, Carnegie Hall (Soloist, 2016), Songbirds Recital: Tsubasa (2017), Los Angeles International Music Festival (Soloist, 2018), StoryFest 2018 (Storyteller, 2018) and American Protégé Vocal Competition First Place (Soloist, 2018).
Athena Wee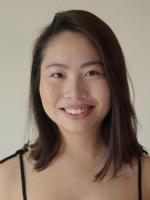 Athena discovered her love for performing at a tender age of nine during her first drama class. Since then, she has gone on to pursue that passion in Chung Cheng High, and is currently studying for her Diploma in Performance at LASALLE. She has been in several productions, both on-stage and on-screen, such as in Musang Berjanggut and Vidsee's Queen of Hearts. Recently she played the role of Mother in Haresh Sharma's 'Lizard'. Her film credits include playing a lead role in NTUC's short film for International Women's Day 2019. Athena plays the ukulele and is a skilled ballerina who recently started training en pointe and is excited to discover different aspects of herself through the arts.
Sharvesh Leatchmanan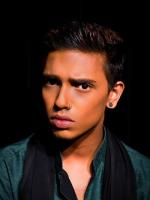 Sharvesh has been telling stories through the art of acting since the age of 9. He believes that stories have the power to inspire, motivate and challenge. Folktales, legends and myths contain the essence of tradition, heritage and culture and he hopes to evoke this through his telling of classic Indian mythology. Trained in Carnatic singing and mridangam he is also adept at basic ballet, contemporary dance and jazz. He played the recurring role of Nevin in the Mediacorp television series Tanglin. Sharvesh previously performed at the 2016 World Storytelling Day production by Moonshadow Stories together with his mentor Kamini Ramachandran and is a 2017 graduate of the LASALLE Diploma in Performance programme.
Wang Shao Kai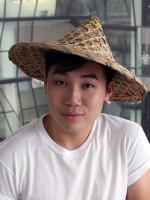 Shao Kai completed Kamini Ramachandran's storytelling module in LASALLE and worked as marketing assistant for StoryFest in 2017. He last performed an Indonesian comedic folktale and is captivated by the storyteller's power to command and stimulate the audience's visual and auditory imagination. He has received training in dikir barat, singing and acting. Under the direction of Sharda Harrison he has movement and devising experience. He was production coordinator for Singapore Youth Festival 2018 and was coordinator for the Mid-Autumn at Gardens by the Bay 2017 under The Presenting Company. He has experience as a voice-over artist, assistant stage manager and project coordinator for Toy Factory Productions.