Workshop
What is Singapore, too?
Choo Ruizhi

(Singapore)
Sat, 22 June 2019
2:00 – 4:00pm
Blue Room, The Arts House (Map)
$20
Adult participants above 15 years.
Tigers, ancient empires, small gods, gleaming giants… or just skyscrapers, garden-cities, 'hawker' food, little red dots? We are so used to thinking, seeing, and talking about Singapore in the same few ways, even on digital media, that this island often feels nauseatingly boring, stale and sterile. But is there a way out of this suffocating stasis? Can we do anything?
Perhaps the Singaporean past (not History!) will offer some possibilities. This workshop will explore new ways of imagining Singapore, by discussing the island's complex and confusing pasts, and drawing on the diverse, lived experiences of the Singaporean present from participants. The workshop's interactive and participatory approach will guide participants in experimenting with fresh ways to speak, think, taste and talk about a specific place and time.
Recommended:
Students, Educators, Librarians, Youth Workers, History Buffs, Bloggers, Social Media Influencers, Digital Media Platforms
Highlights:
Expect stimulating discussions on Singapore's diverse histories
Through interactive activities participants will learn new ways to imagine and articulate other, more intimate stories of Singapore
Skills:
At the end of this session, participants will be able to:
Understand the dangers of a single story – the same stock images, meta-narratives and memes
Discover new approaches to think of Singaporean pasts
Learn to tap into personal stories, historical records and imagination to actively resist visual and narrative hegemonies
Notes
Photography & Video Recording Rules:
Unauthorised video and audio recording is not permitted for this event.
Photography without flash and without disrupting the artists/event is permitted within reason.
Admittance Rules:
All patrons are required to purchase tickets for admission.
Admission is subject to proof of tickets purchased.
Latecomers advisory: All latecomers must wait for suitable cue for seating.
No refunds, no exchange of tickets.
Choo Ruizhi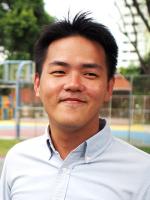 Ruizhi is currently a Masters student at the NUS Department of History. As a researcher and student of Singapore's pasts, he strongly believes in the emotive power of stories to entrap and imprison, but also to inspire and empower.
He runs @singapore_stories, an Instagram page dedicated to offering alternative visual and narrative reflections about this sunny island. In doing so, he hopes to create spaces to diversify and disrupt established visual and discursive hegemonies of this country. @singapore_stories is thus a platform and project to share some of these ideas with Singaporeans and foreign visitors alike, with the hope that it will inspire novel conversations about Singapore's pasts and futures.
Since 2017 Ruizhi has taught various aspects of Singaporean history to undergraduates. He is also the recipient of three Graduate Teaching Awards from the National University of Singapore. He has contributed extensively to various university publications like USP Highlights, The Cinnamon Roll, and Mnemozine. His writing contributions have ranged from analysing the dioramas of Haw Par Villa, to examining the biographies of the polar bears at the Singapore Zoo. Ruizhi is also the third-place winner of Utterly Changed: The Substation Writing Competition 2018, for his reimagining of Sun Wukong as an elderly Monkey God living at a Singaporean kopitiam. Currently, he is wrestling with his Masters thesis: a slippery tale of fish, Singapore, and the British Empire.