About
Presented by The Storytelling Centre Limited and The Arts House, StoryFest is an annual festival that celebrates and showcases a variety of styles, repertoire, and cultural arts presentations of storytelling from Singapore and around the world.
With the theme 'ReStory', StoryFest 2021 is a digital festival that invites you to reconnect with familiar routines, faces and places and be inspired to reimagine new stories for your next chapter.
Experience the festival online from 20 June – 11 July. Participate in livestreamed workshops and lectures, and immerse yourself in high quality storytelling performances from the comfort and safety of your home, anywhere in the world.
Don't miss local commissions the Singapore Showcase, Celebrating The Feminine In Folklore, where we honour the strength and wits of mythical female characters with two unique collections performed by storytellers and spoken word artists from Singapore.
Don't miss another Festival favourite – the Young Storytellers Showcase, Stories From Our Shores, presenting emerging storytelling talents in multidisciplinary performances. Be regaled by live musicians and stories of our island's heroes as you end the school holidays on a high note with us!
Our workshops have been redesigned for digital platforms to encourage interactions even as we're apart. Learn about homemade puppets, mindfulness stories and the art of comedy in public speaking. Whether you're an artist hoping to improve your storytelling skills, an educator or caregiver interested in using storytelling as a teaching and therapeutic tool, or an individual who wants to use storytelling for organisational crisis – we've got you covered.
Families can also look forward to interactive storytelling sessions with plenty of songs, movement and talking animals with Awesome Adventures. Relive the adventures and stories again, and again for three weeks, and see how your Little Listener responds and grows with the stories over time.
Visit another city virtually through KL Noir: Magic - Storytelling Series, our first cross-border collaboration with Malaysia featuring dark and melancholic stories from publisher Buku FIXI. Follow global experts discussing universal trends and themes in our series of conversations, Story Talk. Learn new ways to help people with different abilities to connect with stories in our live-streamed lecture presentations on therapeutic storytelling and sensory stories.
To celebrate our fifth anniversary, we've commissioned The Book of Tales, a digital picture book that commemorates the creative exchanges and range of stories we've been grateful to host through the previous editions of StoryFest. As a small thank you to our supporters who have given these stories and oral traditions an audience, the digital book will be hosted on the site indefinitely for you to enjoy over and over again.
We welcome you to 'ReStory', together with us, no matter where you are in the world.
2020 : The Heart of Story 2019 : Make Believe 2018 : Be Legendary 2017 : Stories for Change
Festival Organiser
The Storytelling Centre Limited is a non-profit organisation based in Singapore. Our core mission is to foster and advance the art of storytelling through performances, collaborations, artistic exchanges, mentorships, training and community outreach.
The Storytelling Centre Limited firmly believes that stories are storehouses of Singapore's unique multidimensional legacy. The oral traditions of folktales, mythology, legends and fables are avenues for preserving, showcasing and developing Singapore's rich and diverse heritage. Our focus is on ensuring the sustainability of the art form by nurturing emerging Young Storytellers.
Flagship Programmes:
Festival Team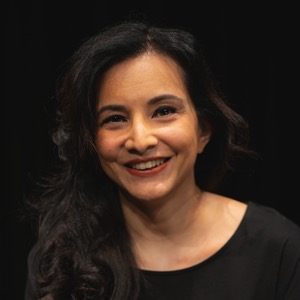 Kamini Ramachandran
Creative Producer
A pioneer in the field of storytelling in Asia, Kamini is a fellow of the Royal Society of Arts with a Bachelor's degree in English Language & Literature (Hons) from the University of Reading (UK) and a Master's degree in Arts Pedagogy & Practice from Goldsmith's, University of London (UK).
A respected artist educator Kamini is a specialist storytelling lecturer for tertiary level programmes. She founded the non-profit organisation The Storytelling Centre Limited to advance the art of storytelling. She is passionate about the nurturing of emerging artists and established the Young Storytellers Mentorship Programme.
She is the creative force behind MoonShadow Stories, which spearheaded performance storytelling for adult audiences in Singapore and has produced World Storytelling Day in Singapore since 2005.
She has been featured at international festivals in Europe, Australia, the Middle East, Asia and the UK including Scottish International Storytelling Festival. Most recently, she performed at Glorious, Monstrous, Hantu Tales, a production by Cake, commissioned by National Arts Council and first presented at Southbank Centre as part of London Literature Festival 2019.
Kamini was commissioned by the Singapore International Festival of Arts (SIFA) to produce a site-specific storytelling experience, The Hidden, in 2018. She frequently collaborates with other artists for multidisciplinary performances including O/AURAL WAVES with sound artist FERRY. Described as "Singapore's most mesmerizing storyteller" by Professor Tommy Koh at the International Summit of the Book, she is one of today's most unique voices in storytelling. For her latest works, follow her on Instagram @kaministoryteller.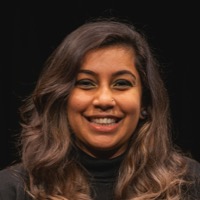 Tabitha Surita
Festival Manager
Tabitha graduated with Distinction from Nanyang Academy of Fine Arts majoring in Arts Management. Currently the Assistant Manager at The Storytelling Centre Limited and Moonshadow Stories Pte Ltd, she manages everything from the organizations' finance and administration, artists coordination, programme scheduling, marketing, to producing programmes and more. She has many years' experience in office management for media and construction companies. She interned at The National Gallery of Singapore's events management team, and assisted in The Children's Biennale 2017 and the Yayoi Kusama exhibition.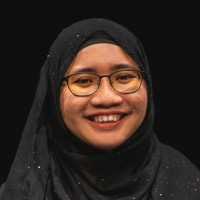 Sarah Amalina
Production Coordinator / Marketing Assistant
Sarah is a graduate of the BA Arts Management course in LASALLE. They have worked with festivals including Singapore International Festival of the Arts (SIFA), the Singapore International Film Festival (SGIFF) and TEXTURES. As a stage manager, their production credits include thisisemeraldgirl and The Utama Spaceship, which was part of M1 Singapore Fringe Festival 2020. Their job at The Storytelling Centre Limited entails production coordination, as well as creating and managing social media content.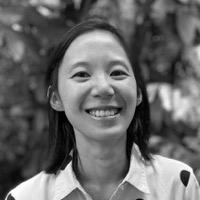 Letitia Tan
Festival Copywriter
Letitia develops content for projects that encourage children to create and laugh. For four years, she managed programmes for family and youth audiences at the Singapore Writers Festival and expanded the festival's schools programme, Words Go Round. Through writing, she's worked with nonprofits and small businesses to translate their values into engaging content for parents and educators.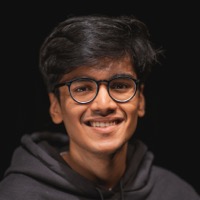 Khush Vardhan Saraf
Festival Intern
Khush is currently pursuing his undergraduate degree in Architecture and English Literature at the National University of Singapore. As an intern for StoryFest 2021, he is helping with props, as a stagehand, and proofreader. Khush has been a part of recitation competitions, has a history blog, and has experience with directing for the stage. He is also an avid reader who writes poetry in his free time and dreams to be published one day.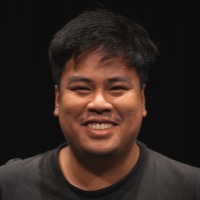 Zane Motalif
Festival Digital Editor
Zane's passion for the arts ignited during his polytechnic days. Over the years, he has taken a holistic approach in developing his passion, particularly in festival operations. In LASALLE, Zane was part of the team of RIF 2019 and AWLI 2020. An internship with The Storytelling Centre Limited further developed his skills in digital content creation. Zane hopes to break new boundaries and further his capabilities as an arts manager.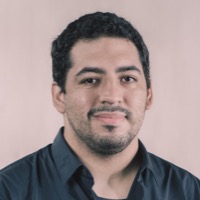 Oscar Larrea
Production Crew
Oscar Larrea was born in Lima, Peru and moved to Singapore when he was young. He grew up surrounded by a wide range of different cultures which influenced his curiosity for history and languages, and sparked his passion for reading and research. Today, Oscar is an aspiring writer whose interests include production design. He holds a Diploma in Broadcast Media and is a graduand who will soon receive his BA (Hons) Film.
Media Centre
For more information, please contact:
Tabitha Surita
Festival Manager
The Storytelling Centre Limited
E: [email protected]