#ReStory
So much of what makes a good story comes down to ritual.

Storytellers have our own private ways of practise. We mould, shape and revisit our stories. We adapt our stories for a new space, a new telling. When the audience comes to listen, we build on their reactions and respond to them. Each time we tell, the story changes, and we transform, and the ritual continues again and again.

Last year, we put this routine on pause … and reached out to new people and sought virtual spaces to find new ways to keep oral traditions going. This year, 'ReStory' is an invitation to rebuild; to restart art forms that have been put on hold; to reconnect with stories and traditional arts, with familiar faces and places; to rethink the stories that have been written and re-imagine the stories we'll create. 'ReStory' also marks the fifth anniversary of the Festival – we hope you'll join us in celebration of the artists, the team, the crew, the listeners, partners and supporters who give us a reason to continue traditions together.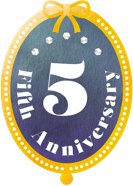 StoryFest celebrates our fifth anniversary this June – what a ride it's been! Thank you for taking this journey to explore the power of stories with us: from empowering transformations in 'Stories For Change' (2017), to bridging time and space with 'Be Legendary' (2018) and stretching our imaginations in 'Make Believe' (2019), to seeking comfort in a new digital sphere in 'The Heart of Story' (2020). It's been an honour to hold space for oral traditions and communities of listeners and tellers from all over the world.
Presented by The Storytelling Centre Ltd and The Arts House, 'ReStory' invites audiences to harness the power of stories in our first hybrid festival as we reimagine new chapters and reclaim the stories we tell ourselves and others. Enjoy high quality storytelling videos online from 20 June – 11 July and return to The Arts House for a cozy and safe festival experience from 25 – 27 June.
The Singapore Showcase, the highlight of our adult audience programming, returns with not one, but two collections of stories that celebrate the strength, oddities and charms of feminine power in folklore. Presenting a lineup of fourteen artists, this will be our largest compilation of tales from Asia.
For the first time, the Young Storytellers Showcase, a festival favourite that develops emerging talents in storytelling, will feature multidisciplinary retellings of our island's folklore. Stories from Our Shores takes you to the sea kingdom on a king's expedition, and reveals the glittering secrets of a famous strongman. Be regaled by live musicians as you reconnect with our heritage tales.
As part of our celebrations for the fifth anniversary, we're excited to share The Book of Tales, a commemorative digital picture book that features the variety of styles and shapes a story can take. Five international storytellers who were featured in our Asian Premiere showcases in previous editions will share myths or traditional tales for Singapore-based visual artists to respond to. These illustrated stories will be hosted on our site indefinitely, so that you may keep returning to them.
For adult audiences who enjoy haunting tales, press play to listen to dark and thrilling stories from across the causeway. Our collaboration with Malaysian publisher Buku FIXI features 7 spoken word artists who will perform short stories from the recent anthology KL Noir: Magic. As a festival, it's been a privilege to foster creative exchanges between international and Singapore-based artists. We hope this pilot project offers a new way for us to continue the love of stories, while we wait for safe travels.
Family audiences can go on Awesome Adventures with mischievous gods who eat almost everything and brothers with super powers who perform feats! Follow a series of odd creatures in a chain story, witness a wacky tug-of-war and listen to how music came to be! Enjoy storytelling in-person at The Arts House or from the comfort of your homes.
Stories should be enjoyed by everyone. If you're looking to help listeners with different abilities connect with your stories, our new series of online lectures is for you. Through introductory presentations, pick up practical tips on how to use therapeutic storytelling and sensory stories in your practice.
If you've missed in-person workshops with speakers and trainers, we have a range of learning opportunities designed to develop your skills in mindfulness, corporate stories, puppet making, public speaking and how to be a confident storyteller.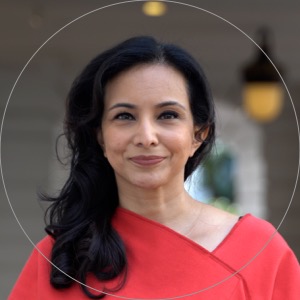 I'll be hosting our first series of video interviews, Story Talk, in conversation with experts from all around the world about their work related to storytelling.
The five editions of StoryFest would not be possible without the artists, crew and partners and supporters – thank you for listening and sharing your stories with us. Whether it's online or in person, we can't wait to celebrate with you this June!
Kamini Ramachandran
Creative Producer, StoryFest